This sequence of pictures are all taken in the hospital recovery suite between February 28th and March 3rd, 2001
Baby on her first day!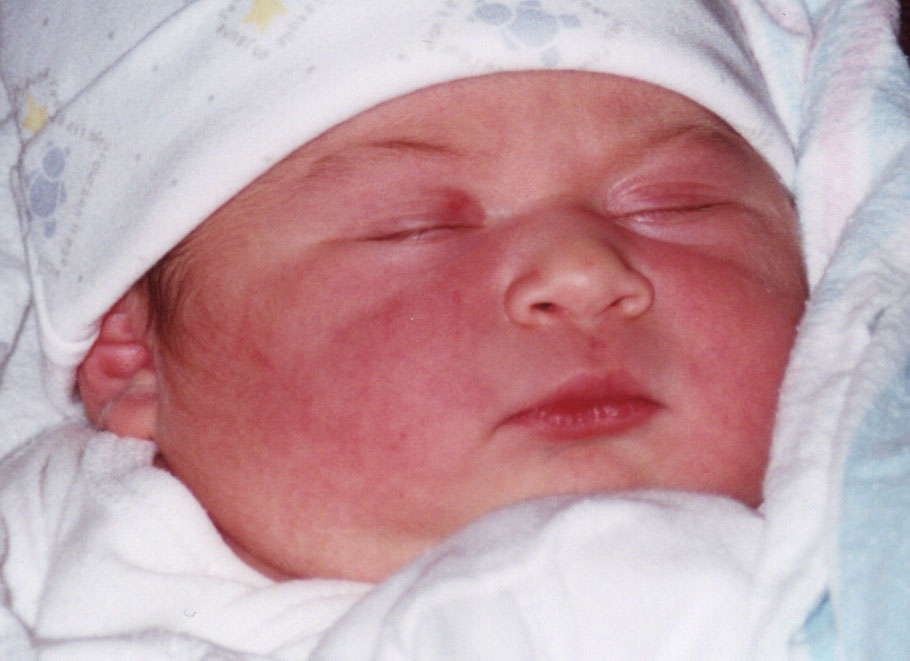 The super-proud maternal grandmother: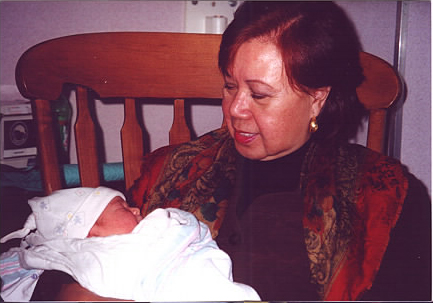 The super-proud paternal grandfather: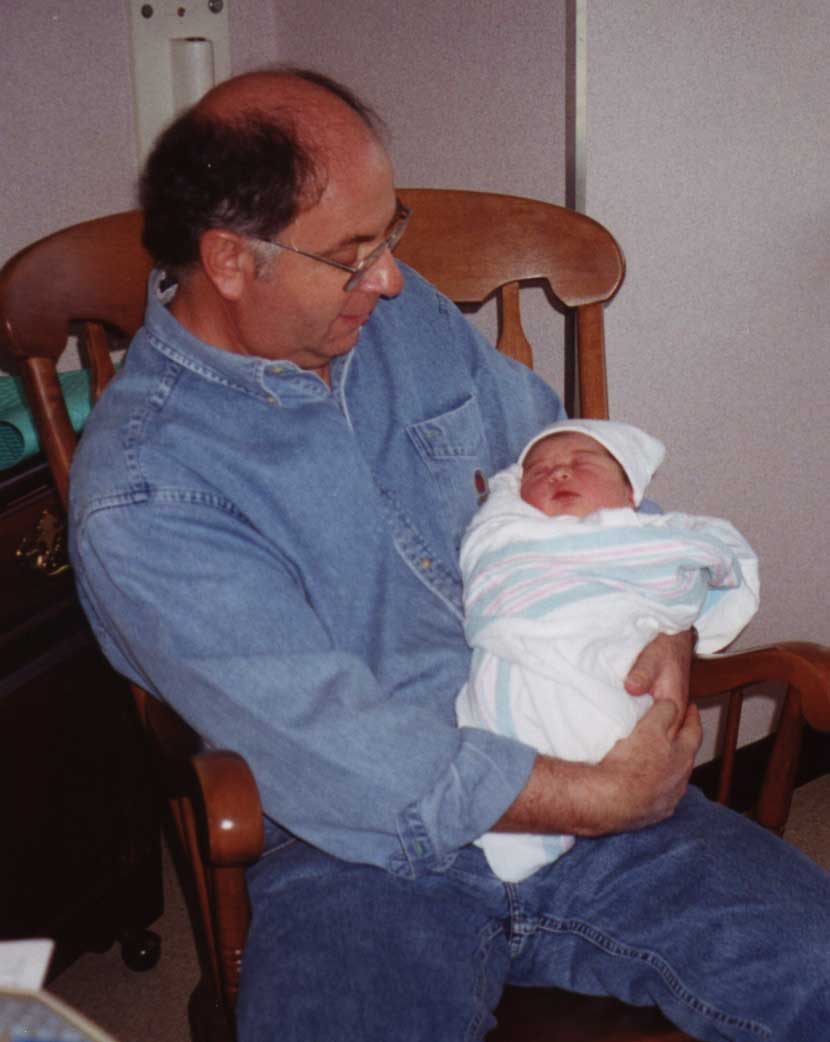 "The Bubby" - Greatgrandmother (father's mother's mother)
There's babies paternal uncle (in the third Bubby frame above.)
Four Generations: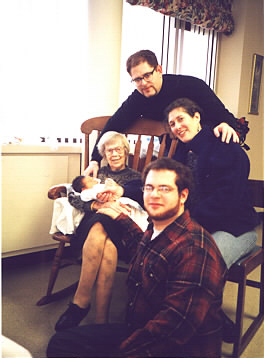 What's going on?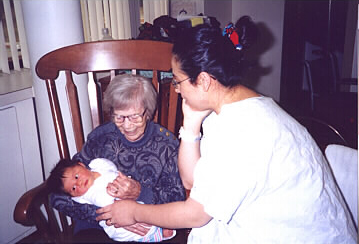 Mommy's still very swollen foot...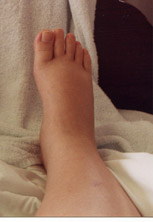 back to Delivery - next to six week pro proofs